Shipping of samples to HematoLogics, Inc. is free of charge through the following options:
Within a 60 mile radius of Seattle, WA using couriers contracted with HematoLogics, Inc.
Anywhere in the US via FedEx.
Please call HematoLogics 1-800-860-0934 (1-206-264-4459 after hours) to arrange a local pick-up via FedEx SameDay City or order (free of charge) shipping materials requisition forms and pre-printed shipping labels.
The lab is staffed 6 days a week. If shipping via FedEx for Saturday delivery, please use a Saturday delivery sticker (which we will provide) and check the Saturday delivery box on the address label. Both sticker and checked box are necessary to ensure proper handling.
We are not routinely open on Sundays but will run stat specimens as needed. Please call HematoLogics 1-800-860-0934 (1-206-264-4459 after hours) to inform our staff of a stat specimen.
Step 1
Complete Requisition, Attach Billing & Diagnostic Information.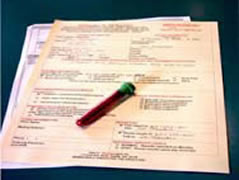 Step 2
Seal Specimen in Biohazard Bag. Place Specimen in Shipping Container and Close.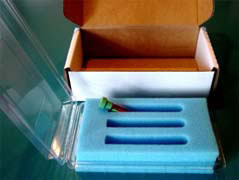 Step 3
Place Completed Requisition with Billing Information in Second Biohazard Bag & Seal.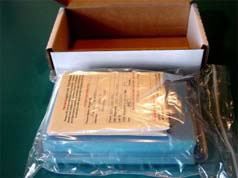 Step 4
 Place Iceberg Cool Pack on Top of Sealed Biohazard Bag and Close Shipping Container.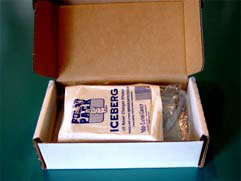 Step 5
Place Shipping Container in FedEx Diagnostic Pack & Seal. Complete and Attach Airbill.
If Shipped on Friday, use a Saturday shipping label.  Check the address on the Saturday delivery box.