CD33 Single Nucleotide Polymorphism Analysis for Gemtuzumab Ozogamicin (GO/Mylotarg™) Treatment Response for AML
Mylotarg™ has been approved by the FDA for treatment of AML
A single nucleotide polymorphism can predict response to Mylotarg™
HematoLogics has developed a molecular diagnostic test to identify patients who will benefit from treatment with Mylotarg™
CD33 SNP sequencing analysis will determine if the patient has a T-allele (non-responsive to Mylotarg™) or a CC-genotype (responsive to Mylotarg™)

Sample Case
Results/Conclusions: POSITIVE (T allele/CT-genotype; rs12459419, C>T p.A14V)
The specimen tested heterozygous positive for the presence of a C>T, p.A14V single nucleotide polymorphism (rs12459419) in CD33 (genotype CT)
The specimen tested positive for the presence of a C>T, (p.A14V) single nucleotide polymorphism (rs12459419) in Exon 12 of CD33 (genotype CT)
Clinical and historical correlation is required for definitive diagnosis
Presence of the T-alleles has recently been correlated to resistance to treatment with Gemtuzumab Ozogamicin (GO; Mylotarg®)1. The presence of CD33 non-synonymous coding single nucleotide polymorphism rs12459419 (T-allele; CT/TT genotype) has been associated with expression of alternatively splice variant of CD33. In contrast, a CC-genotype for CD33 rs12459419 has been correlated with full-length expression of CD33. Patients with a CC-genotype may benefit from the addition of Gemtuzumab Ozogamicin to chemotherapy.
References:
Lamba, JK.et al. Leukemia 2009. 23:402-404
Mortland L et al. Clinical Cancer Res 2013 19:1620-1627
Pollard JA et al Blood 2012 119:3705-3711
Burnett AK et al J Clin Oncol. 2011;29:369-377
Sample:Minimum 5mL of peripheral blood or 3 mL of Bone Marrow submitted in EDTA (Purple Top) tube and shipped within 24 hours
Homozygous C>C allele allows the use of Gemtuzumab Ozogamicin (GO; Mylotarg) as an option for treatment of AML, while heterozygous C>T or homozygous T>T patients will not respond due to lack of CD33 binding site.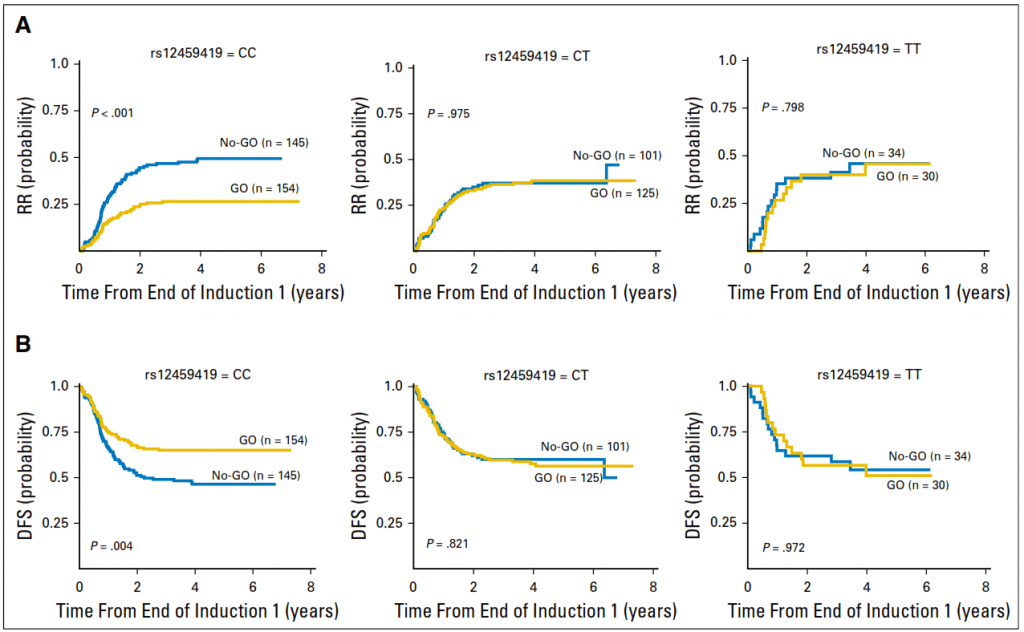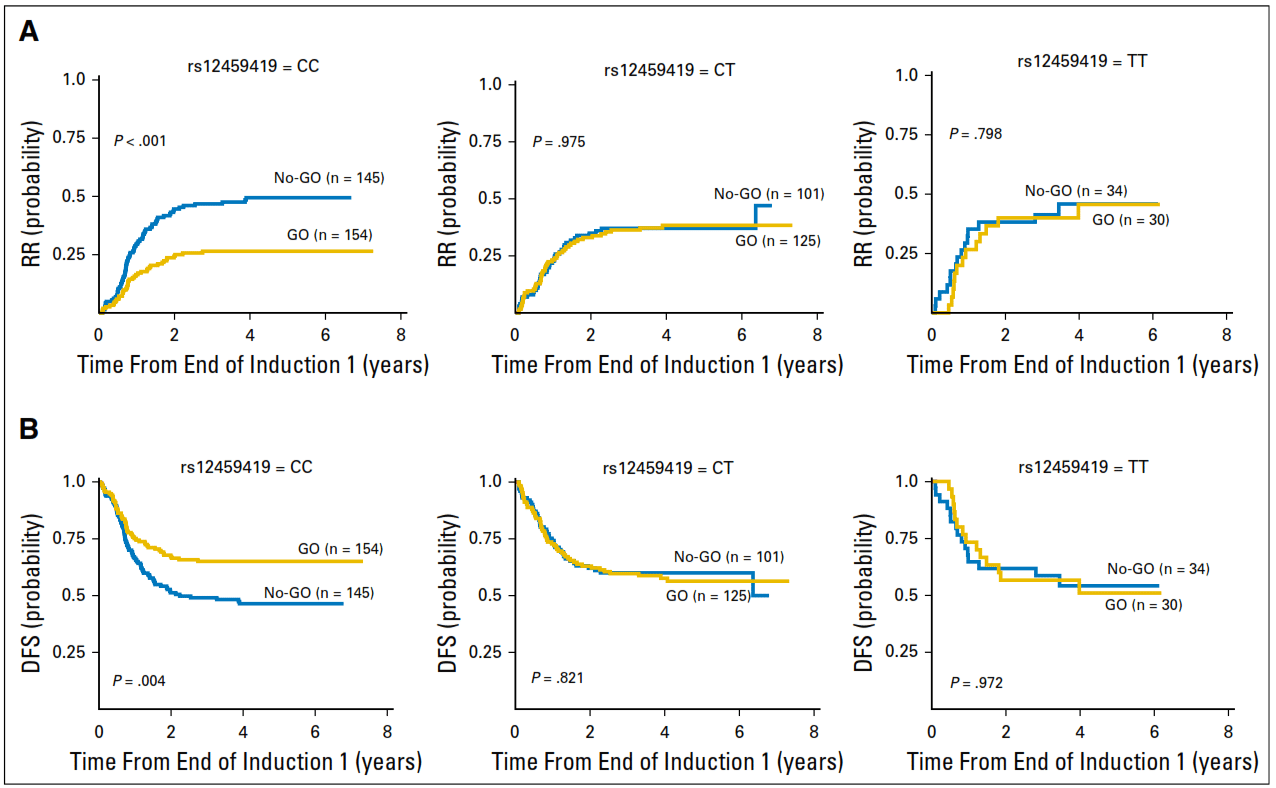 Lamba, J. K., Chauhan, L., Shin, M., Loken, M. R., Pollard, J. A., Wang, Y. C., S. Meshinchi, S. (2017). CD33 splicing polymorphism determines gemtuzumab ozogamicin response in de novo acute myeloid leukemia: Report from randomized phase III children's oncology group trial AAML0531. Journal of Clinical Oncology, 35(23), 674-2682. DOI: 10.1200/JCO.2016.71.2513